Survivor is nominated for two awards at the 2019 Emmys
Both the premiere of David vs. Goliath and the cinematography of Survivor as a whole have been nominated for awards at the 2019 Emmys later this year.
By the grace of pure luck, we were granted one of the top 10 best Survivor seasons of all time with David vs. Goliath. Somehow, the magical formula of casting, season theme, dynamic gameplay, and lovable characters produced a rollercoaster of a season where you couldn't tell what was going to happen next or had a great idea of who would win (unless you followed my edgic).
Thankfully, the show's best season in years saw those behind the scenes noticed for their work. The nominations for the 2019 Emmys have been revealed today, with Survivor being nominated in two separate Creative Arts categories.
"Appearances Are Deceiving" was nominated for Outstanding Picture Editing for a Structured Reality or Competition Program, while the series' body of work was nominated for Outstanding Cinematography for a Reality Program. Queer Eye and RuPaul's Drag Race are top candidates in both categories.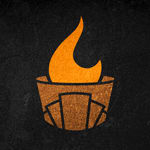 Want your voice heard? Join the Surviving Tribal team!
Write for us!
What's unsurprising for those who have been following Survivor at the Emmys in the past few years (last year saw the show shut out of any nominations for the first time in show history) is that the show wasn't nominated for Outstanding Competition Program, even though The Amazing Race was and that season had Survivor teams in the show.
Another longstanding tradition is Jeff Probst, host and executive producer of Survivor, not being nominated for Outstanding Host for a Reality or Competition Program. Considering the rest of the field are talk show hosts, famous comedians, and Marie Kondo, the 2019 Emmys have moved past honoring Probst at this point.
The Creative Arts 2019 Emmys will take place on September 14, while the rest of the reality field will enjoy the main stage on September 22 the following week.