Survivor Winners at War episode 1 press photos: GOAT
Two weeks ahead of the long-awaited premiere, Survivor: Winners at War episode 1 press photos have made their way online.
Even though more and more castaways by the day have had their distaste for Edge of Extinction revealed in pre-game interviews, I still cannot help myself but get more and more excited for Survivor: Winners at War to get started. It's entirely possible we get a non-romantic-version of All-Stars to play out compared to Heroes vs. Villains, but just like pizza, bad Survivor is still Survivor.
At this rate, it's more exciting to get to see these legendary winners from past and present eras interact with one another, let alone compete. We know how certain players hang out in certain circles such as charity events, podcast meetups, and other general Survivor events (and who has been out for years), but how will that play out on the island?
Thankfully, we don't have to wait the two weeks until the two-hour premiere and see it for ourselves. CBS has released quite a handful of Survivor: Winners at War episode 1 press photos, showing off the castaways as they are marooned, parts of the first Immunity Challenge, the making of their shelters, and more.
One of the first things the castaways will do upon arriving at the marooning is to have a glass of champagne and toast an excellent season ahead. Nothing is in the glasses, but those who look for an advantage might tip their hand early!
With Natalie Anderson incorrect in her hypothesis that women will play against the men, Jeff Probst is here to hand out buffs to the players. With the confirmed starting tribes avoiding as many season-based alliances as possible, it will be interesting to see just how authentic this "reveal your buffs" moment will be.
Here are the players on their starting tribes, with the left group being Dakal and the right group being Sele. No time to celebrate; there's a Day 1 Immunity Challenge to perform!
It's hard to see, but it looks like Ben and Boston Rob are fighting to bring over the ring to Sele's side while Tony and Wendell oppose.
Sandra and Michele look to be in the middle of Sophie and maybe Danni pulling a ring on opposing ends for one of the Immunity Challenge matchups.
As the Dakal Tribe arrives at their beach, it appears as though the fire tokens provided to them will offer these items upon arrival of their next challenge. Will some refuse to give up their tokens and buy something later down the line, or will there be an onus to spend as a tribe early?
This is one of the most heartwarming photos coming early out of Survivor: Winners at War; Tony and Sandra smiling after one blindsided the other. Maybe their big threats alliance can work on the second attempt!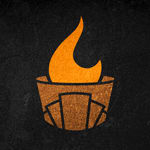 Want your voice heard? Join the Surviving Tribal team!
Write for us!
Laughing and commiserating is one way the winners know things will have to appear early on, as it looks like Dakal has their tribe's shelter down pat from the start.
Of course, the heart of the game starts with social play, as it appears these classic, middle era, and contemporary winners hear out somebody offscreen.
Despite Yul wanting to vote out Tyson first in his pregame material, it looks as though the two will be going off on their own into the water. Better to know thine enemy?
Over at the Sele Tribe, it appears as though there is a group high five going on to mark the occasion before getting down to gameplay business.
I'm surprised that Sele has the coconuts bundled up early even without coconut bandit Tyson on the tribe! Leave it up to Boston Rob to take control of the construction aspects of outlasting in the game.
The fact that there are seven of ten castaways huddled over one another in this picture, to me, indicates something more important than slapping on another piece of wood onto their shelter. It could be bracing as several try to rub wood together to make fire. With flint usually being part of the first Immunity Challenge, Sele could be losing a castaway first. Or, it's mindless speculation.
Adam must be starstruck a bit playing with the most seasoned winner and iconic Survivor winner of the Jewish faith, Ethan Zohn. There are a few photos in this collection that inspire comparisons to "Get you a ____ that looks at you the way (castaway) looks at (another castaway).
Here's an interesting look: Ethan Zohn and Boston Rob off in a strategic conversation with one another, despite their All-Stars and out-of-show history. Parvati's here, too, which suggests there might be some major hurdles to overcome for this group to work (if they do work together).
With old-school and middle-era winners banding together, it may be necessary for the new-school players to band together, like Michele and Ben.
Then again, conversations early establish later opportunities, and this talk at the well with Adam, Parvati, and Danni could mean a mixing of eras early.
For one of these winners, however (maybe two over two hours), the game will come to a temporary halt, with players voted out heading to the Edge of Extinction. And the crowd goes mild!
Fighting for rings will be the first Immunity Challenge, but with two hours and two vote-outs, we will need another Immunity Challenge and one tribe sitting one of their members out. Boats seem to be integral to this challenge.
It looks like a series of aquatic obstacles will make up the primary portion of the second Immunity Challenge. I wonder what puzzle will become the great equalizer in the second half!
Here are a collection of profile headshots and some landscape Survivor: Winners at War episode 1 press photos for your viewing pleasure.