Survivor Winners at War tribe assessment: The Sele tribe
The Sele tribe is filled with some of the most recognizable names and biggest personalities in Survivor: Winners at War, making us wonder how they will perform together.
When Boston Rob and Parvati Shallow are on the same tribe, we know we're in for a special Survivor treat. Besides those two legends, the Sele tribe (wearing blue) has a good mix of people who have played together in the past, who know each other outside of the game, and a few who appear to have limited connections with the rest of these champs coming into Winners at War.
Jeremy and Natalie provide the other big in-game connection, but it has been over five years since their shared experience in San Juan del Sur. Based on pre-game interviews and videos from ET Canada, EW and more, Survivor fans have received a preview of how each Sele member will perform. Of course there is more to everyone's game than what preseason content is able to cover, but it does give us a clue into how the tribal dynamics could shape up. Yesterday we took a look at the Dakal tribe (wearing red), today it's Sele's turn.
Chances of having the numbers advantage at the merge: Low to moderate
We might have the two most mature tribes in Survivor's history here. Winners don't typically have a goofy or over the top personality, so I'm not expecting as intense rivalries as we saw in Heroes vs. Villains. That said, the Sele tribe might be the one to crack first. These ten castaways are a very diverse group, which could cause a problem as soon as Day 1.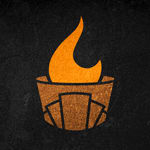 Want your voice heard? Join the Surviving Tribal team!
Write for us!
In terms of winning challenges in the early going, I would give the edge to the Dakal tribe thanks to their strong and fit group of men. The one thing going for Sele is the fact that several of their members proved to be loyal allies in their previous seasons. Come swap time, as long as Sele is in a majority position, I can see them staying together, but if the numbers are split even or worse, this tribe will find it hard to have a majority by merge.
Likeliest to lead the tribe: Boston Rob
No matter how hard he tries, Boston Rob won't be able to hide his plethora of island experience in his sixth Survivor appearance. It's clear from pre-game coverage that the cast was informed of Rob and Sandra's involvement in Island of the Idols. In his interview with Sangita Patel, he came off with a Sandra-like attitude from Game Changers with that deliberately arrogant persona.
How much of that he will bring to the game is unclear, but I couldn't see anyone else in the leadership role other than Boston Rob. He was just out there a few weeks before Winners at War began filming, so nobody on his tribe has Fiji island living more fresh in their mind than Rob.
Likeliest to be the tribe's first boot: Natalie Anderson
Based on their previous seasons, Natalie is probably the most vocal person on this tribe. If she starts an argument with the wrong person she could be gone real quick. As far as I know, Natalie hasn't been as connected to the Survivor fandom as many others on Sele. Even Jeremy might not try to bail her out if she's in trouble. This savvy cast is aware of previous in-game allegiances, so I could see Jeremy deliberately distancing himself from Natalie to avoid raising red flags.
Sele tribe's social butterfly: Parvati Shallow
From flirting her way through the game, to forming an all-female alliance to even getting to the end by working with the most notorious villain in Survivor history, who can't Parvati gel with. Using her charming and giddy personality, Parvati flourishes with her social game. Now that she's a mom, she has another angle to connect with castaways on, as she will continue to use her social relationships as strategic ammo.
Top candidate for most improved player: Danni Boatwright
All of these Sele members had good performances during their winning seasons, but there's a couple of them that fans might still feel didn't deserve the win. Danni is sometimes in that conversation, as she went up against Stephenie LaGrossa during Final Tribal Council. This time Danni has the potential to win without controversy.
Thanks to her extremely small target coming into season 40, Danni probably won't be on the chopping block in the early stages. In Guatemala, she excelled at that seemingly innocent country girl archetype with the ability to pull out the dagger when she needs to. That type of game could definitely work out in Winners at War, and if she succeeds against this difficult level of competition, then there won't be as many haters this time.
Sele tribe's challenge beasts: Natalie Anderson and Jeremy Collins
Regardless of the fact that Natalie could get voted out early, she is the most athletic female on this entire cast. I don't care how many Individual Immunities Kim won, at this point in time, Natalie is the one to beat. If she gets sent to the Edge of Extinction, she has a good shot of winning her way back. Jeremy is another strong physical force, but this tribe lacks a dominant male challenge beast.
Sele tribe's likeliest Ultimate Sole Survivor: Denise Stapley
What I loved about Denise in Philippines was her ability speak so eloquently but still come off as an underrated threat. She didn't come out in pre-game interviews listing new strategies she will implement or specific ways she will change her game, she simply said that she will adapt.
On Sele, there are plenty of targets besides her, which should make Denise's stock in demand. In season 25, she was an expert at knowing when to take control over a vote, and when to let the decision slide to others. That skill portrays Denise as a loyal and reliable ally. I could see several of her tribe members coming to Denise when they want to make a move.
Despite being the oldest contestant of the season, Denise is still atheistic and determined enough to surprise everyone with clutch performances. She might not have all of the pre-game connections that others do, but her mature motherly vibe will make it easier for her to build relationships early in the game. Denise might not stun the audience with flashy gameplay, but she's in a great position to win her second Sole Survivor title.