Survivor Winners at War episode 2 press photos: Bests at battle
With opening salvos fired off into battle, the Survivor: Winners at War episode 2 press photos take a look at the players preparing to war with one another.
Last night's premiere of Survivor: Winners at War was a barnburner of an introduction to this game. You could tell from how the players are pussyfooting around with tossing out names that they're playing with extreme caution, as they all know being the one to suggest a name means you're part of the conversation if that info gets back to the target.
With that level of caution on display, it's clear that nobody's comfortable yet after three days of play. We already have 18 players left, fire tokens shared, fire tokens spent, and the familial bloodlines being spilled across tribes. It's clear that tension is bubbling underneath the surface, and although we're not poised for a tribe swap just yet, a war is on the horizon.
The Survivor: Winners at War episode 2 press photos take a look at the players as they try to pretend everything's okay while secretly plotting for the next move. We also have a daunting Immunity Challenge that I'm not even going to pretend to describe once we actually get to it. Press photos content covers both episode 2 and leftovers from episode 1 if you are avoiding spoilers of all types.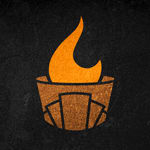 Want your voice heard? Join the Surviving Tribal team!
Write for us!
There's admittedly a much more chill vibe at the Dakal camp now that Amber Mariano has been voted out. Kim is also doing well to integrate herself with the powers that be, too.
Seriously, judging by this picture, you'd be surprised that Kim received as many votes against her in her last Tribal Council as she did during her entire One World run.
Seriously, there are so few group photos on Dakal, yet Kim is in the majority of them. That's how you get out from under a hole!
It's good to see Tony comfortable and in his element, as he goes clamming with someone offscreen. Judging by what little we see (arm, Tony's eye level), it could be Tyson.
The real sizzle comes over at the Sele tribe camp, as many are staying quite sizzling near the roaring fire.
They're all trying to play it cool by looking at what I can only assume is some sort of in-joke about dangling tape held up by just a piece of string, but with Amber willing her fire token to Boston Rob, he knows the game is afoot.
Adam's close-talking has worked well so far this game, as he managed to pivot the target from him and Denise to Jeremy and Natalie, all while talking to people as to avoid getting overheard and lip-read.
With Boston Rob putting on a masterclass in social manipulation in the premiere, he might have gotten Danni to spill the beans on whatever she was talking about with Adam. That, or they're talking about something else altogether.
Adam to Danni, Danni to Boston Rob, and Boston Rob to Parvati and Ethan represents the flow of information at the Sele tribe (for the moment), as it looks like some of the most iconic winners on that tribe are running the show.
Even with Adam and Jeremy on the proverbial outs on Sele, you can see how they still have to stick around Boston Rob for appearances despite both likely targeting him in the long (or short) run.
The third Immunity Challenge of the season has a complicated layout that involves poles, dragging carts with treasure chests, and it looks like it ends with a circular puzzle at the very end.
It starts with pushing gigantic carts with the majority of the tribe.
I don't even really fathom what this is, but it might involve the poles to get a set of keys that unlock the chest?
Whatever it is, the challenge is grueling, as you have to deconstruct and reconstruct your cart multiple times.
The rest of the photos are glamor shots of the Survivor: Winners at War contestants, as well as some key moments from the Tribal Councils and Edge of Extinction seen in episode 1.