Survivor Winners at War episode 4 recap: Pushed to the Edge
A (literally) exhaustive adventure on the Edge of Extinction reflects the question of Survivor: Winners at War episode 4 recap; how do you pick up the pieces?
Sele has been the primary focus of Survivor: Winners at War so far this season. It's not because there's a disinterest in the nine winners over at Dakal, but because they're not such a hot mess, collectively. The war has started on one half of the battleground, but as episode 4 suggests, all it takes is one slip for things to unravel.
The Adam Klein Apology Tour
We begin this episode with Adam Klein rightfully on the bottom of the tribe after trying to play both sides at the previous Tribal Council. What is so remarkable about how hard Adam fell is how forgiving the edit has been in his redemption, as he acknowledged his shortcomings as humble as possible. That doesn't mean that his tribe trusts him anymore; they just know that Parvati and Boston Rob are bigger threats.
We saw this apology tour extended to Adam becoming the butler of the tribe, getting people water, and gathering supplies. It was as obvious to his opponents as much as his supposed allies, as he was willing to give absolutely nothing to Parvati and Rob, trying to claw their way back into the game. Unfortunately for Adam, people love to believe Boston Rob and Parvati despite being legendary for their social play, as Jeremy and Michele took Boston Rob's lie hook, line, and sinker.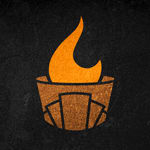 Want your voice heard? Join the Surviving Tribal team!
Write for us!
Adam's Survivor: Winners at War gameplay has been nothing but a disaster ever since he thought he could outsmart a group of winners. However, he's proven himself more than capable of weaseling his way out of a tough spot, and the overindulgence in humanizing Adam makes me think he's long for the game, even if he's playing himself into a third-place finish.
I'm trying not to lose my head
Four players are now on the Edge of Extinction, and producers want to shake the notion that the downtime here out of the game is fun and games for powers. Sure, everyone can earn a fire token in Survivor: Winners at War episode 4, but to hike the cliffside of a Fijian island 20 times back and forth, bringing a log back each time, is akin to torture for people on minimal food reserves.
While Natalie Anderson was power leveling this quest like she's on an alternate account for an MMO video game, Ethan was struggling mightily during the end of his adventure. He even required the help of a medical professional to check up on him after feeling faint, but never for a second did Ethan think of giving up. After an emotional journey for each of the Edgers, they all helped Ethan finish his final lap, culminating in a complete kinship established for these players.
These players, however, are also out of the game, and most (if not all) will become members of the jury. The fact that we spent close to a quarter of a limited Survivor: Winners at War timeframe on players throwing their livelihoods on the line for an opportunity to buy a six-pack of beer or a bottle of wine makes the segment entirely too long.
Fast Times at Dakal High
Comparing the tribal dynamics at Sele compared to Dakal is like comparing night and day. Even at peacetimes, Yul knows that the war is on the horizon, but he has faith in his group of Wendell, Sophie, and Nick as a group that can control the game if they do need to go to Tribal Council. All Dakal wanted to do was to avoid the Edge of Extinction, as their vote out prison is within earshot of their island.
A big problem that comes with knowing who's in power on a tribe of winners is trying to convince other people to band against them, especially when you don't know who's working with whom. Tyson called out Yul, Nick, Wendell, and … um … Sophie (Tyson's pause, not mine) as those in command and tried to get his new bestie Sarah onboard with targeting that crew.
What also hurts Tyson's case is that he's been targeting Sandra at previous rounds, even if they didn't go to Tribal Council. Sandra's game is "anybody but me," and she made that clear several times during Survivor: Winners at War episode 4. The problem with that is Tyson was targeting her, so getting correct information from an enemy makes it harder to believe and digest.
Winners at Sea
The Immunity Challenge saw four castaways tied to each other, pulling the other three by boat. The four of Ben, Michele, Boston Rob, and Jeremy for Sele fought against Sarah, Wendell, Tyson, and Yul in swimming, while the other three per tribe (Sandra and Tony sat out on the Sandra sit-out bench).
Both tribes were pretty much even until the three per tribe had to jump off a diving board at keys needed to unlock a vertical slide puzzle at the end of the challenge. While the tall players of Dakal were able to leap to success, it seemed like it was up to Adam Klein to reach for the sky and grab each of their tribe's keys, even with Dakal swimming away with a huge lead completing a puzzle Nick solved in David vs. Goliath.
The continued Adam Klein apology tour arrived at its fateful conclusion when he retrieved his tribe's third and final key, as the duo of Michele and Boston Rob beasted through the puzzle while Nick floundered on something he knew how to solve before. It was a harrowing loss for Dakal and a by-the-skin-of-his-teeth victory for Adam, who got the rare post-challenge confessional for a tribe not going to Tribal Council. He and Sele also got some egg-laying hens, to boot!
Dakal Duelin'
The odd thing about playing with a bunch of winners is that they know how Survivor works. Tyson knows that it feeling like an easy vote going against Nick should be a warning to his spider senses. The tribe consensus hasn't been Nick, but Tyson, as the remnants from the poker alliance origins of the game's first few days, plus him targeting Sandra, has put him in a tight spot.
Tyson's notion of unconnected, one-time players has been an idea hovering over Dakal, but Tony's reasons for shaking up the vote from Tyson back to Nick is more about shields. These winners know that keeping in big threats helps protect them down the line, which is why it makes sense for Sandra, Sarah, and Tony to want to keep in someone like Tyson, even if he can connect with Parvati or Boston Rob down the line.
"Keeping the peace" or "keeping up a facade" became the talk of Tribal Council, as it was clear that even though these winners had a job to do, they didn't want to draw a line in the sand. It's not even a fear of being caught being wrong; it's just that the game with all winners has been elevated so much, showing sub-alliances is akin to promise getting targeted down the line.
While we didn't get the "Plan C" deke that we saw last week, Tyson Apostol being voted out fifth (and not because he voted himself out, somehow) still feels like a blindside in the grand scheme of things. It's clear that he couldn't manage to squirm out of his spot, and now he's headed to the Edge of Extinction after giving Nick Wilson his fire token not too dissimilar to a star at a convention giving a fan an autograph.
I Like Revenge
Survivor: Winners at War
C+
Though I understand the need to highlight the players voted out but are trying to get back in, "I Like Revenge" seemed to make a big focus on Adam scratching his way to safety and an epic trek for firewood in the name of getting currency. Survivor is at its best when it can present dynamic television instead of trying to salvage a unanimous vote. When an entire tribe's story is about how much they want to vote out one person that doesn't go home, it feels like a wasted opportunity.
Key Observations
Meta commentary is at an all-time high in Survivor: Winners at War, with Michele and the show talking once again about the backlash over her win. Perhaps the show is preparing for another controversial winner or a Michele 2.0 win?
I can't recall a time when "jump off a beam to grab keys" ever placed the keys that high. Giving Adam a Donathan-like "overcoming adversity" angle looks weird in contrast.
I will never get over Tony's distractions or verbal incantations at the other tribe when competing in challenges. The fact he wasn't even a target this round is amazing, and I'm here for it.
Say what you will about Crossfit (and there is a lot to say about it), but it certainly has prepared Natalie to do lots of intense cardio on basically negative calories.
Nick's explanation for why he voted for Kim might be necessary to explain its presence, but it makes Nick look like he has little game awareness and might be a sticking point against him by Kim down the line. "I hope you can forgive me" might bite later.
Tyson's snappy line about having too much firewood is a perfect cap to a crushing episode, as, at the very least, he can insert himself into the Reem Daly role quite easily.
At the Final 15 next week, we will finally get our first (and likely only) tribe swap of Survivor: Winners at War. Since I sincerely doubt we'll have another Exile Island situation where the odd one out joins the losing tribe after Tribal Council, I predict we're getting three tribes of five next week, including Michele and Wendell on Sele.