Survivor Winners at War: Rupert Boneham opens up on season 40
Rupert Boneham, one of the most iconic players in Survivor history recently caught up with the fandom on RHAP where he shared his thoughts on Winners at War.
Boston Rob and Sandra might have massive statues of themselves in Fiji, but Rupert Boneham is still the only castaway to win 1 million dollars from a fan vote. Rupert was one of those trademark Survivor characters that drew viewers to their TV screens week after week. Although some may think of him as more of a big personality as opposed to a good player, he made it deep into the merge in three straight seasons and even revolutionized the idea of a fake idol.
This legend of the game spoke with Rob Cesternino on Rob Has a Podcast a little over a week ago, where he discussed his thoughts on Winners at War, and whether or not he would consider playing again. Here are some of the highlights from that discussion:
Wanted to get a call for season 40
Back in season 16, Rupert was upset that he didn't get cast for Fans vs. Favorites. Rupert claims that casting told him they didn't want him on because they viewed his million-dollar fan vote as a win. So being called a winner in production's eyes satisfied him, and of course, he did end up playing a few seasons later in Heroes vs Villains.
However, that logic wasn't going fly for a legit all-winners season. Rupert still wanted to be contacted about it, but there was no way he was getting on this landmark season without a Sole Survivor title.
Rooting for Sandra
Rupert is one of the few castaways to play with six different winners from season 40's cast. He knows these old schoolers well, and he thought they were almost getting away with it until Danni alerted the rest of the tribe of their formerly secret alliance.
Unfortunately for him, Danni and Amber were two players he was rooting for. Now his allegiance shifts towards Sandra. He is the only player in Survivor history to be on two different seasons with the same winner. As a jury member, Rupert actually correctly voted for Sandra to win both times, so it makes sense for him to cheer the queen on.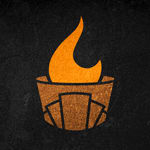 Want your voice heard? Join the Surviving Tribal team!
Write for us!
Dying to return under any circumstance
There's no doubting Rupert's love for the game. Ever since the lame immediate vote twist in Blood vs. Water that sent Rupert to Redemption Island on Day 1, he has been begging to return. I don't care how many times you play the game, it's a shame to end off a great career on a twist like that one.
He is so willing to get back on the show that he's doesn't necessarily need to play. You could tell from this podcast that Rupert badly wanted to be one of the two mentors on Island of the Idols. He's even open to being part of a tribal reward like he did in an Israeli version of Survivor. Yes, Israel has its own version of Survivor!
How he got on Survivor: Israel
If you haven't heard about this hilarious incident, I encourage you to check it out on YouTube. In this particular episode of Israeli Survivor, Rupert was invited as part of a tribal reward. Whichever tribe won the challenge literally won Rupert for a couple of days to improve camp life and catch fish.
No other US castaway has done anything like this before, so Cesternino asked the question everybody else was thinking, how in the world did he get this gig? Rupert explained that he makes himself available so he often gets contacted about other versions of the show. Sometimes they just want his advice and expertise, other times they want to see if he would be interested in being involved with the season.
Still a hero in his own community
Rupert was invited to play in season 20 on the Hero tribe for good reason. He and his wife are still very busy with Rupert's Kids, which is an organization he started years ago. Their goal is to help individuals who have recently been released from correctional facilities to become successful and active members of society. Rupert is very proud of the fact that they operate without any city, state, or federal funding.
It's so nice to see people like Rupert use their fame and prize money for good! Let's hope we get to see this iconic Survivor legend take the island for one more time in the coming years.