Survivor Winners at War episode 7 press photos: Challenging
There are a lot fewer portrait shots as part of this week's Survivor: Winners at War episode 7 press photos, including a notably missing person.
The Survivor: Winners at War episode 7 press photos will display moments that may appear during next week's show while also discussing this week's episode.
This week has been especially brutal for the Survivor fandom, on both sides of the aisle. For the fans, it's especially hard to see two legendary women be voted out of the game in quick succession, especially when the only two-time winner played themselves out of the game. For the players, being responsible for voting out fan favorites has resulted in the worst parts of stan culture showing their true colors, receiving hateful messages just because they played a game.
It will be hard to move on and towards the future, but thankfully, the Survivor: Winners at War episode 7 press photos have been uploaded, making it easier to focus on the positives going forward. Ironically, one of 20 players missing from the photos brings back a part of that lingering dread, as it's easy to consider the worst-case scenario.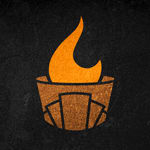 Want your voice heard? Join the Surviving Tribal team!
Write for us!
Meeting and greeting Parvati on the Edge of Extinction are some old-school villains flanked by a hero to the left.
Though we're not going to go too much into detail about the Edge of Extinction photos this week (there are plenty featuring the same groups of people), Sandra Diaz-Twine is notably missing. I've never seen a group of photos from the Edge where they omit one of the new players altogether.
It is entirely possible that she raised the mast and has left the game, although the only other photo of this area this week sees Danni sitting next to the fire token menu.
There are absolutely no Survivor: Winners at War episode 7 press photos of active players at their camps this week, but we do have confirmation of two challenges. The players are likely reacting to whatever their reward is this week.
The Reward Challenge seems to be simple this time around, with players in the first stage poking sandbags over and across a net using hammer poles.
The second part of the challenge seems to be setting up a slingshot and nailing targets downrange. This area looks like it's the same place where we saw Extinction Challenges back in Edge of Extinction, so it's surprising to see the space used at the Final 12 where we likely will see such a challenge take place so quickly after this.
Just like that, we're headed to the Immunity Challenge, bringing back a challenge that Nick lost almost heroically in David vs. Goliath.
The first part of the challenge looks pretty silly, considering nobody is carrying anything that suggests they need to run through these color-coded posts.
Again, these beams are very close to the ground and don't pose much of a challenge now, but that's not what they're here for just yet.
The main idea of this challenge is for groups of four to carry a huge disk through a series of obstacles, including those obstacles we saw the contestants run through.
Once you've brought the disk back to your tribe's starting mat, the tribe has to be careful and quick to fill up a well where they retrieved the disk to unlock the final portion of the challenge.
As Dakal shows, those low beams become instrumentally more difficult to traverse when you're carrying a heavy disk, trying to make it not drop water, and when players are at varying levels of height.
As you can see here, the level of water in the well is tied to a string offscreen, likely leading to a puzzle portion at the end of this challenge. Remember, David vs. Goliath tribes had to solve a puzzle using their disk as the structure.
Here is a collection of other shots from the Survivor: Winners at War episode 7 press photos gallery, including a few from the most recent episode to air this week.