Survivor 41 looks like it could be part of CBS lineup this fall
COVID-19 has put everything on hold and the same has been true for season 41 of Survivor.
Typically Survivor would have been done filming both seasons 41 and 42 by now, but due to the COVID-19 pandemic, neither season has been able to be filmed yet.
Jeff Probst revealed during the Winners at War finale that production was working hard to get something figured out and they were determined to have Survivor on in the fall.
Fans were ecstatic to hear that because Winners at War was something fun to look forward to every week during the start of these tough times and it'd be nice to have it back on the airwaves again. Also, we all love Survivor, so of course we want to see it back!
Per Susan Wloszczyna of Gold Derby, there is hope that season 41 will be airing this fall.
Filming appears to be set to resume as the Fijian government approves new safety measures. This week, Fiji's Prime Minister Voreque Bainimaramaissued a statement of Phase 3 of the island's COVID-Saftety Economic Recovery, including the measures that would be in place for upcoming film productions.
~~~
Also, passengers would be "screened for symptoms before boarding and upon landing." Then they will enter "a government-designated quarantine." After that, they will sequester them "for the mandatory 14-day-period," including the "Survivor" 41 cast and crew.
In order for season 41 to happen, the above is going to take place, which is everyone involved with the show will quarantine for 14 days before filming. This way, if anyone were to test positive, they'd be isolating themselves and limiting the spread.
The show has shot every season in Fiji dating back to 2016, which started with season 33 Millennials vs Gen X so it makes sense for the show to plan to continue filming there plus they are under contract for the next two seasons anyway.
The article mentions that the cast for season 41 had been selected in February, but things obviously got shaken up when the pandemic hit. As mentioned earlier, the show normally films both the fall and spring seasons back to back and with this season being delayed, it might not be able to start around the same time that it normally would (mid to late September).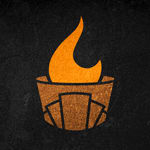 Want your voice heard? Join the Surviving Tribal team!
Write for us!
While filming the next season would be nice, safety is of the utmost importance here. As long as there's a way to keep the cast, crew, and natives safe, then Survivor should be able to film another season and that's awesome news for fans!