Most memorable moments from Survivor: Micronesia
It may be an old school season, but Survivor: Micronesia (also known as Fans vs Favorites) still holds up as one of the best seasons in the show's history.
For just the second time in Survivor history (well – third if you count Guatemala's concept of having returning players serve as captains for each team), we got to see some of our favorite Survivor players return to the big stage.
This time around, however, things were different.
Let's start there with our memorable moments list.
Fans vs Favorites
As I was saying before, while we had returning players for Micronesia, they only made up half the cast. The other half consisted of ten Survivor fans who were going to try their hand at playing against some of their favorite contestants to ever appear on the show.
It was a cool concept, but as we've now seen with both attempts of a Fans vs Favorites season, the Favorites most definitely have the edge with winners of both seasons being returning players. At least this season gave us more compelling fans than Caramoan did.
Blindside Central
Part of why Micronesia was so great at the time (and still is, of course) is that nearly every vote was a blindside. Mary Sartain was blindsided in just the second episode, Mikey Bortone went two episodes later, not to mention the epic blindsides of Ozzy Lusth, Jason Siska, and Alexis Jones in the post-merge phase.
"It's a f***ing stick!"
When looking back at some of the most memorable quotes in Survivor history, Eliza Orlins' "It's a f***ing stick!" definitely stands out as one of the best. The backstory was that Ozzy created a fake idol after he found the real one, which Jason then found and thought it was real despite it being – Well, just a stick with a little carved smiley face on it.
Jason told Eliza he had the idol and she, of course, got excited because she was on the bottom of the merged tribe and was obviously the first to go if Jason won immunity, which he did. When Eliza discovered that the idol wasn't real, she was quite upset.
Her comment about the idol just being a stick still goes down as one of the most memorable moments in Survivor history to this very day and this season aired in 2008, so that shows how memorable it truly was.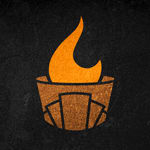 Want your voice heard? Join the Surviving Tribal team!
Write for us!
Black Widow Brigade
Micronesia introduced us to the first dominant all-women's alliance – the Black Widow Brigade, started up by eventual winner Parvati Shallow. Parvati had the brilliant idea of forming an all-women's alliance after the two teams swapped. She grabbed Alexis and Natalie Bolton from her new tribe and brought in old buddy Amanda Kimmel to join as well.
Cirie Fields also joined forces and these five ladies kicked butt as long as they could together. Amanda was targeted first once Erik Reichenbach had immunity, but she managed to save herself with the first ever successful idol play by a woman.
Parvati, Amanda, Cirie, and Natalie ended up as the final four and that was made possible because of our next memorable moment.
"I'd like to give individual immunity to Natalie"
Poor Erik. All he wanted to do was prove he was a trustworthy guy, but in order to do that, he had to make a big decision.
The backstory to this was that it was down to Erik and the four remaining members of the Black Widow Brigade. Erik won immunity and that meant the four ladies were going to have to turn on each other.
Or did it?
Cirie came up with an idea that Natalie, who was still somewhat close with Erik, should try to talk him into giving her the immunity necklace to prove that he was trustworthy. If he did that, the rest of the alliance would vote for Amanda.
Let's just say, the plan worked and Erik was voted out moments later. It was the first time ever where we saw every single voting confessional, giving no mystery as to who was going to be voted out. All four women voted for Erik and he was sent packing.
Erik still gets crap for this to this day and it's been 12 years since Micronesia aired. Poor guy.
Final Three… Just Kidding!
Seasons 13-15 implemented a final three after the first 12 seasons of the show had a final two. We all assumed Micronesia would be the same, but that's not what ended up happening.
After Natalie was booted when it got down to four, Parvati, Amanda, and Cirie assumed they had made it to the end and would all get to plead their case in front of the jury for the million dollars. Jeff Probst ruined that dream when he informed them that they had more challenge to compete in.
Amanda won that challenge and made the decision to bring Parvati with her to the end. It was the right decision even though we know the end result because Amanda had zero chance of beating Cirie in the final vote.
It's yet another time where Cirie was screwed out of making it to the end and that's unfortunate, but Parvati was still very deserving of the win. Speaking of which…
Parvati's Win
Parvati being brought back for Micronesia as a favorite was a little surprising as she really wasn't anything special on Cook Islands. That made her win on Micronesia even more impressive though, as she learned from her first season and took the game seriously the second time around.
She formed the Black Widow Brigade and led the charge for blindsiding her fellow Cook Islands cast mate Ozzy while also taking out Jason as well in yet another blindside. Parvati played a really dominant game and deserved the win for sure, but I'd argue that her Heroes vs Villains performance was better than her win in Micronesia.
~~~
Survivor: Micronesia gave us two of the most memorable moments in Survivor history that are still heavily mentioned to this day. It's easily a top five season in the show's history and should stay there for a long time, if forever.