Survivor still going strong after 20 years on the air
On August 23rd, 2000, the season finale of the original season of Survivor was viewed by 52 million people.
While Survivor doesn't have quite that many viewers behind it, the show is still very much alive and kicking two decades after it premiered on CBS in May 2000.
Survivor was unlike any of us had ever seen at the time of its debut. It took 16 strangers from all different walks of life and forced them to exist together on an island. They'd have to work together to "survive", win challenges, and ultimately to make it to the end and claim the million dollar prize (which was the biggest incentive back then – Now people want the title).
Initially the show was truly about the adapting and the survival aspect. It was new and intriguing and unlike anything on television at that point in time.
Fast forward to 20 years and 40 seasons later and Survivor is still on the air!
It's a lot different now, of course, with players more so in it to win the game rather than for the money, but along the way, production has had to get creative. While the original concept of the show was great for the first few years, it'd eventually get stale, so the crew had to come up with ways to keep the show fresh and interesting.
The first thing they really did that shocked people was in the third season (Africa) where they had their first ever tribe swap. They used this again in season four (Marquesas) and it's become a staple of the show.
Nowadays, tribe swaps aren't shocking and most fans expect them to happen sooner or later, but back then, our jaws hit the floor when Kelly, Lex, and Tom were sent to Samburu while Frank, Silas, and Teresa were sent to Boran.
The next big thing to happen was in season 11 (Guatemala) when the first ever Hidden Immunity Idol was introduced. We all know how much idols have become a part of the show – almost too much a part of it – and it was interesting to go back and rewatch Guatemala to see the introduction of it and how it was handled.
Survivor had to come up with ideas like these because after a few seasons, people simply existing together on an island wasn't compelling enough. Twists had to be created and the show had to evolve with the times or it'd be forgotten about.
It's insane that it's been 20 years since Richard Hatch was crowned "The winner of the first Survivor competition" (said a young Jeff Probst), but here we are. It's been 20 years since that moment and while the show is on a brief hiatus due to the COVID-19 pandemic, season 41 WILL happen and Survivor will continue its dominant run.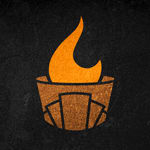 Want your voice heard? Join the Surviving Tribal team!
Write for us!
Here's to another amazing 20 years of Survivor!