Survivor winner Natalie has chance to go far on The Challenge: Double Agents
The Challenge: Double Agents premiered last week and Survivor fans saw a familiar face appear for her Challenge debut, as Natalie Anderson is joining the action.
Natalie Anderson appeared on two seasons of The Amazing Race, two seasons of Survivor, and now she's taking her athleticism to a new reality television platform — MTV's The Challenge.
The Challenge used to be known as The Real World/Road Rules Challenge and pitted former contestants from those two shows against each other. In recent years, the show has rebranded (MTV really should bring Road Rules back, for what it's worth) to just The Challenge and has included contestants from all different reality shows to compete. This season even has Lolo Jones and Lio Rush of WWE fame.
Natalie — winner of Survivor: San Juan Del Sur and runner-up of Survivor: Winners at War — has joined former Survivor alum Jay Starrett for the 36th season of The Challenge, dubbed Double Agents. In the premiere episode, the contestants were asked to pair up and Natalie found herself paired with Challenge star, Wes Bergmann, which made them one of the strongest pairs in the house.
Well, unfortunately for Natalie, she found herself in the first elimination and Survivor fans knew that wouldn't be a problem for her, as she's had a lot worse things thrown at her early on in her games. She and her sister, Nadiya, were the first team eliminated in one of their Amazing Race seasons, Nadiya was booted off first on San Juan Duel Sur, leaving Natalie alone for the rest of the game, and Natalie was the first boot on Winners at War.
Natalie used her sister's boot on San Juan Del Sur to motivate her for the rest of the game and she used her own early elimination in Winners at War to win nearly every advantage on the Edge of Extinction. She eventually won her way back into the game and then made it to the end and nearly won the season despite being booted first.
To the surprise of absolutely no one, Natalie smoked her competition in the elimination, which consisted of the two women hanging from a rope by their hands and feet and having to swing their way across one way and then back the other way. It wasn't a blowout, but Natalie won and sent a message to the rest of the cast, which is that she's easily one of the strongest women there.
At the end of the episode, Natalie was given a tough decision. She can stick with her partner Wes, opt to work with C.T. (Ashley's partner) or steal someone else's partner. The episode ended before we got Natalie's decision.
Natalie is a perfect fit for The Challenge and I'm thrilled that the show has been opened up to former Survivor players now. Hopefully, Natalie doesn't see another elimination (she has a "gold skull", which means she's qualified to run the final), but if she does, Survivor fans have no doubt that she'll win and continue on in the game.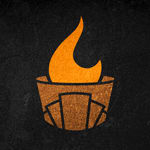 Want your voice heard? Join the Surviving Tribal team!
Write for us!