Angie Jakusz of Survivor: Palau passes away at age 40
The Survivor community has lost another former contestant, as Angie Jakusz has passed away from cancer. She was 40 years old.
Angie Jakusz appeared on Survivor: Palau in 2005. It was the 10th season of the show and Angie was a member of the doomed Ulong tribe, who lost every single immunity challenge.
At the beginning of the show, the 20 contestants were living together on one beach and weren't sure what was in store for them in the game. Angie bonded with Coby over the two obviously being outcasts based on their appearances.
When Jeff Probst arrived, he informed everyone that there would be a school-yard pick held to determine teams. Coby had a chance to select Angie but ended up selecting Caryn instead. Angie was the final member of the Ulong tribe, narrowly avoiding having to leave the game without getting a chance to truly play it.
Despite seeming like an easy choice to vote off first, Angie ended up being the second to the last woman on her team. Were it not for an unfair twist where the Koror tribe got to pick someone from Ulong to be immune, Angie would have made it at least one more round, as Koror gave immunity to Ibrehem, who had been the team's weakest player in the previous challenge.
She was voted off at that night's tribal council and is most remembered for being one of Ulong's better competitors. Oh, and who can forget when she was so hyped up at a challenge that she yelled, "WE'RE NOT GOING BACK TO IMMUNITY — I MEAN, TRIBAL COUNCIL!"
Angie passed on Jan. 8th from cancer.
Angie's death now makes eight former players who have passed away. The other nine were Jenn Lyon (also from Palau), B.B. Andersen (Borneo), Caleb Bankston (Blood vs Water), Dan Kay (Gabon), Ashley Massaro (China), Rudy Boesch (Borneo), and Cliff Robinson (Cagayan).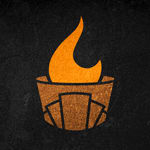 Want your voice heard? Join the Surviving Tribal team!
Write for us!
Rest in peace.