Remember when Survivor premiered after the Super Bowl?
Survivor was once one of the most popular shows in America so it only made sense that it followed the Super Bowl on two separate occasions.
After Survivor took America by storm in the summer of 2000, CBS wisely had another season to capitalize on the show's initial success. Season two, also known as Survivor: The Australian Outback, aired on Jan. 28, 2001, following that year's Super Bowl.
It was a no-brainer for CBS, as Survivor was so popular just six months prior and everyone wanted to watch the second season to see what kind of crazy shenanigans would go down this time. I was 10 years old when season two aired and remember my family and I rushing home at the conclusion of Super Bowl XXXV to ensure we got home in time to see the very beginning of season two.
Strangely enough, Australian Outback wasn't the only season to premiere after the Super Bowl. Three years later, Survivor: All-Stars followed Super Bowl XXXVIII. This made sense because it was the first time the show would include all returnees, which was a big freaking deal at the time. It was like seeing all of the Avengers together on one screen.
Survivor was huge when it first premiered and airing after the Super Bowl is a reminder of that.
Sometimes I have to be reminded of how popular Survivor was in the early days. Those players in the early seasons, especially the first two seasons, were treated like celebrities. The show was constantly discussed and with the Super Bowl being the biggest event of the year, having Survivor air directly after it not once, but twice shows how legendary it was early on in its running.
This would never happen now, as Survivor isn't the big deal it once was 20 years ago. The only season that might have had a shot to air after a Super Bowl was Winners at War, but FOX had the rights to the Super Bowl last year.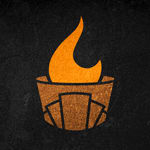 Want your voice heard? Join the Surviving Tribal team!
Write for us!
What do you remember about those two seasons airing after the Super Bowl? Did you rush home to make sure you got to see every minute of it?