Survivor: Crews arriving in Fiji for seasons 41 and 42
After a long break, it appears that Survivor 41 and 42 are about to get underway in Fiji!
According to Martin Holmes of Inside Survivor, the crew has been arriving in Fiji over the past few weeks. Upon arrival, members quarantine for 14 days inside hotels/resorts solely dedicated to housing members of Survivor's crew.
All crew members are quarantining for 14 days upon arrival. There are at least a couple of hotels/resorts in Fiji being used to house crew members—each of them restricted to their own rooms for 14 days.

This staggered approach of flying in crew means that once the 14 days are up for the crew already in Fiji, another set of crew can then join the hotel and begin their quarantine.
This is exciting news for Survivor fans, as we haven't had a new season of the show since last spring. The COVID-19 pandemic prevented the show from filming last spring, which is typically when seasons 41 and 42 would have taken place, and that meant we had no new seasons in the fall or spring.
It's been a long wait, but Survivor is about to begin production for the next two seasons.
Survivor fans will be eager for the new seasons to wrap up filming because we were unsure if we'd get to this point. Yes, many assumed the pandemic would subside eventually with the release of a vaccine, but there was so much unknown this time a year ago. No one knew how quickly a vaccine would get here and that was why we had so many questions about the future of everything.
Holmes mentioned in his update that these two casts will be newbies only, which is a breath of fresh air. Don't get me wrong, I enjoy having returnee seasons, but mostly when it's an all-returnee season. The captains theme or even something like the Island of the Idols twist aren't needed every season and having three or four straight seasons with all-newbie casts gives us great future returnee options.
After everything that happened in 2020, it's great to see that Survivor crews are arriving in Fiji and getting ready to film the next two seasons of the show. While it looked like a location change could happen, Survivor was dedicated to sticking with Fiji and continuing to shoot the show there. They've been filming in Fiji since Millennials vs Gen-X, which aired in the fall of 2016.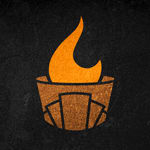 Want your voice heard? Join the Surviving Tribal team!
Write for us!
It's official, fans! Survivor is coming back and now we're counting down the days to hearing Jeff Probst's voice during the season premiere welcoming us back after a long hiatus.