Survivor Winners at War: These deserving Sole Survivors were snubbed
Not all 38 Survivor champions can return in the same season, but out of the 18 that didn't make the cut, there's quite a few that deserved to be part of Winners at War.
Spoiler Alert: This article reveals the winner of Survivor: Island of the Idols.
With Jeff Probst talking down the idea of an all-winners season, every Survivor fan's far-fetched fantasies have come true with the reveal of season 40: Winners at War. Putting a group of twenty winners on a Fijian island is almost good enough news to overcome the difficult sting left by Dan's inappropriate touching.
The bittersweet thing about doing an all-winners theme is that after 39 seasons, there's bound to be great players that won't make the twenty-person cast. Here's a breakdown of everyone who didn't make it to this monumental outing and we'll consider if they were unrightfully snubbed, or if casting made a good call leaving them out. We'll start with Island of the Idols and work our way down.
Tommy Sheehan – Island of the Idols (Season 39)
Snub or good call? – Good call: Tommy played a remarkable game that will often be overshadowed by the unfortunate events from this season. That said, he's not dynamic enough to return for back-to-back outings and replace someone who has waited a far longer time for another chance.
Chris Underwood – Edge of the Extinction (Season 38)
Snub or good call? – Good call: It's hard to compare someone who spent more time "out of the game" as opposed to actually in it, which is a valid reason to give Chris another chance. However, a landmark season like this isn't the time to bring Chris back over people who toughed it out through 39 full days.
Mike Holloway – Worlds Apart (Season 30)
Snub or good call? – SNUB: How do five clutch Individual Immunity wins and a correct idol play look on a Survivor resume? Apparently, not good enough. Rarely do you see someone on the outs go on an immunity run that takes them all the way to Final Tribal Council. Out of the six castaways who have won a record tieing five necklaces, only Tom Westman and Mike have come out on top. He might not appear to be the most strategic player, but it would have been cool to see how Mike would perform under a different set of circumstances.
John Cochran – Caramoan (Season 26)
Snub or good call? – Snub… sort of: Given how much Jeff loves Cochran, there's no doubting that if Cochran wanted in, he would've been in Fiji. It would have definitely been cool to watch him play with legends like Boston Rob, Parvati, and Sandra. At the same time, Cochran had his time in the Survivor sun, and I think that his game will only go down after his Caramoan win.
Jud "Fabio" Birza – Nicaragua (Season 21)
Snub or good call? – Good call: No explanation necessary.
Natalie White – Samoa (Season 19)
Snub or good call? – Good call: Even for those viewers who aren't a fan of Russell Hantz, it's hard to warrant giving Natalie a pass for this special season when other players with more independent gameplay are fighting for a spot in Winners at War.
"J.T." Thomas – Tocantins (Season 18)
Snub or good call? – Good call: J.T. had his season of glory, but not much since. Despite all the hate he got for giving Russell an idol, I still loved the way J.T. came into Heroes vs. Villains with an adjusted gameplan. That being said, he lost his chance in Game Changers, and I'd be surprised if we would see him for a fourth time.
Bob Crowley – Gabon (Season 17)
Snub or good call? – Good call: The oldest winner in Survivor history is now 68 years old. Pair that with the fact that he wasn't the most compelling champion and it makes sense why he didn't make the cast.
Todd Herzog – China (Season 15)
Snub or good call? – SNUB: Todd played one of the best winning games in the Survivor's history. He had a great mix of skills including being a strategic thinker, having a likable personality and a persuasive manner of speech. He has dealt with alcoholism since his win, but it looked like he recovered. Unless he's dealing with personal challenges that we aren't aware of, it doesn't feel right without Todd in this cast.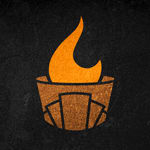 Want your voice heard? Join the Surviving Tribal team!
Write for us!
Earl Cole – Fiji (Season 14)
Snub or good call? – Bad timing: The first unanimous winner certainly warrants a spot, but the timing wasn't right for Earl Cole. His wife gave birth to their second child 3 months premature, which happened shortly before filming began, so it's understandable why he wouldn't be able to make it.
Aras Baskauskas – Panama (Season 12)
Snub or good call? – Good call: Aras had his chance to convince viewers of his skills in Blood vs. Water. He didn't play terribly, but he fell short and didn't show us why he should have a third try.
Tom Westman – Palau (Season 10)
Snub or good call? – Snub: As one of the best Sole Survivors in the show's history, I really hope that Tom rejected the invite instead of not being invited at all. He's currently 55 years old, but if he was making comments about his "old age" in Heroes vs Villains, then maybe this firefighter didn't want to endure another painful adventure. It will be sad to not see this legendary champion out there.
Chris Daugherty – Vanuatu (Season 9)
Snub or good call? – Good call: This is a tough one. Chris pulled off a strong run near the end of Vanuatu to somehow survive a dominant all-female alliance. He's an underrated winner that relied on more than his challenge performances to make the end. It would be fun to see him again, but I rather see players who dominated their season like Todd, Mike, Tom, and Hatch return.
Jenna Morasca – Amazon (Season 6)
Snub or good call? – Snub: Jenna is the one female castaway that casting left out. She showed a great balance between strategy and athleticism, and after all these years, it would've been interesting to see how she would fare in this new era of Survivor. Maybe it was her incident with the law back in earl 2018 that steered CBS away.
Brian Heidik – Thailand (Season 5)
Snub or good call? – Good call: As much as I would love to see "the Iceman" back on the show, it's pretty clear that Jeff doesn't want Brian back for a number of reasons. Although it's painful to think that we'll never see this dominant winner again, it might be for the best.
Vecepia Towery – Marquesas (Season 4)
Snub or good call? – Good call: The first African-American contestant to win it all played a decent game, but nowhere near as good as the majority of people on this list.
Tina Wesson – Australian Outback (Season 2)
Snub or good call? – Snub: It's true that Tina has already had two other opportunities to play again, but she is still the closest person to matching Sandra's mark of two wins. Since there's a logical reason why we won't be seeing our next snub again, it makes sense to have at least the original female Survivor in an all-winners season.
Richard Hatch – Borneo (Season 1)
Snub or good call? – Snub: It hurts to not have the original Survivor on an all-winners season. When considering everything that happened in Island of the Idols, even Richard understands why he wasn't brought back. At this point, CBS wants to avoid any further backlash and bringing back someone who was accused of inappropriate touching in All-Stars won't be sending the best message.