Survivor Winners at War episode 5: Immunity Challenge
The first challenge as new tribes kept up the same level of excitement and intensity in episode 5 of Survivor: Winners at War.
This article will discuss the events from episode 5 of Survivor: Winners at War.
After taking a break from any three tribe formats last season, production is back to its old tricks for season 40. Although a three tribe format can sometimes make challenges less enjoyable, that wasn't the case this week. These fifteen Survivor winners showed off their competitiveness once again, making for an exciting finish to an important tribe swap episode.
Immunity Challenge Overview
On Day 14, the three tribes got their first chance to see how effective, or ineffective they could function as a team. In this Immunity Challenge, the castaways have to make their way through a short obstacle course that consists of over and unders, as well as climbing a heightened rope ladder. Once past that, the tribes have to knock down blocks with sandbags, including four large colorful blocks to be used for the puzzle. The first two tribes to stack their four blocks without any repeating color on each side wins Tribal Immunity.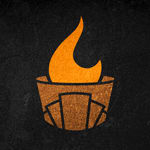 Want your voice heard? Join the Surviving Tribal team!
Write for us!
Each tribe got through the first over and under obstacle with ease with Sele slightly trailing. The ladder climb was much more difficult, as it was a challenge for some of the players just to reach the ladder in order to pull themselves up. Yara got off to a great start by ascending up their ropes fairly quickly, while the other two struggled.
That gave Ben and Boston Rob extra time to knock off their blocks in the next stage of the challenge, and they didn't waste a moment. New Sele was maintaining their second-place spot as they got past the ladder climb and had Nick, Wendell, and Yul firing at their blocks. Dakal was bringing up the rear as they found it a challenge to get their members up the rope ladders.
Once Ben downed the last block for Yara, Adam and Sophie were on the color puzzle, but they couldn't make any progress despite their strong lead. Nick's strong arm led Sele to the final block puzzle phase, where Parvati and Wendell came into it with a purpose. You could tell that Parvati practiced a puzzle like this ahead of time because she was on it right away, eventually winning immunity for their tribe.
Meanwhile, the struggling Dakal tribe started their puzzle in dead last, but Sandra and Jeremy were onto something quick. Yara officially blew their massive lead, as Jeremy and Sandra were able to get their uneven tower of blocks to go, giving Dakal another win. That sent the expansion tribe: Yara to their first Tribal Council.
Challenge Takeaways
Simple challenges with a final phase that tests these deprived castaways' minds has turned into the perfect formula for this season. In back to back challenges now viewers have been treated with exciting comeback victories. Sele looks like the most stacked tribe out of the three with the strong trio of Yul, Wendell and Nick, as well as two solid puzzle solvers in Parvati and Michele.
Dakal could go both ways. They have the overall skills to win out, but if two tribes are sent to Tribal Council, it might be tough to takedown Sele. Unfortunately for the expansion tribe Yara, it doesn't look good for them. Without Boston Rob, their prospects to win a challenge are dreary, especially if they have to beat out two tribes to ensure safety.
Challenge Rankings:
Creativity: 2/5
Difficulty: 2/5
Entertainment Value: 4/5