Survivor: There doesn't appear to be a plan for season 41 yet
We still don't have an update as to when season 41 of Survivor is set to film and air.
Normally by this point of the year, Survivor has filmed both seasons and shifts their focus to editing the season set to air in the fall.
Unfortunately due to the COVID-19 pandemic, that isn't the case this year. Neither season has been filmed yet because it wasn't safe to fly cast and crew to Fiji back in March when the filming was set to take place for season 41, which was supposed to air in the fall.
Jeff Probst seemed optimistic at the virtual Winners at War finale, making a comment in the closing seconds that they were trying their hardest to make sure season 41 could happen in the fall.
It still seemed like there was a chance it could happen last month when it was reported that CBS was in talks to get the cast and crew to Fiji. This was only going to be made possible if everyone involved in the show quarantined for two weeks prior to filming.
Unfortunately, after fans had gotten their hopes up for a new season in the fall, it was revealed two weeks ago that the show had been removed from CBS' fall lineup and replaced with a new season of The Amazing Race that filmed back in 2018 and they've been waiting to air.
TV Guide published an article asking when we can expect season 41 and the answer?
The short answer for now is no one knows.

~~~

Unlike shows such as Love Island and Shark Tank, which have decided to film in Las Vegas, Survivor wouldn't make sense in an urban environment; the whole point, after all, is to be away from the comforts of modern civilization as we know it. And while it might seem safe to go to Fiji — which has zero reported COVID-19 deaths as of this writing — the risks of flying in a crew, cast, and other essential production people from America are too great. So unless Survivor decides to film in a remote part of the U.S. with everyone wearing masks, this unfortunately, means the show is on indefinite pause until the virus abates significantly.
Breaking this down, it wouldn't make any sense to have Survivor in the United States. I know former Survivor: Amazon contestant Rob Cesternino joked on his podcast that Survivor: Wild West would be entertaining, but it defeats the whole point of the show if they're not in a remote location.
The good news is that Fiji is handling COVID-19 well and once it is safe for the cast and crew to fly out, a two week quarantine would hopefully be all that would stand between production and the start of a new season.
It's going to be really strange not having Survivor on this fall. This will be the first time that's been the case since 2000, which was when the first season aired!
Some have brought up potentially showing old seasons instead, but with how dated those older seasons are, the conversations and comments from those seasons would not hold up well with the younger audiences of today. The world has changed a lot in 20 years, as it should.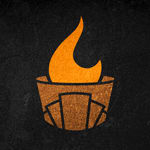 Want your voice heard? Join the Surviving Tribal team!
Write for us!
All we can do for now is hope that eventually things become safer and the cast and crew can get out to Fiji safely and film the next season. But until that happens, who knows how long we'll have to go without new seasons of Survivor in our lives?