Survivor winner Natalie has a new partner on The Challenge: Double Agents
Survivor winner Natalie has had an interesting journey on her first season of The Challenge.
**THIS POST CONTAINS SPOILERS FROM THE CHALLENGE: DOUBLE AGENTS**
The Challenge: Double Agents is Natalie Anderson's first appearance on the show. We all know Natalie for her dominant victory on Survivor: San Juan Del Sur and for what she was able to accomplish on Winners at War. It made perfect sense that Natalie was asked to participate on The Challenge because of how athletic she is and she's displayed that so far on this edition of the show.
The twist with Double Agents is that whoever wins the elimination round can pick if they want to stay with their partner, team up with the loser's partner, or infiltrate and steal anyone else's partner (except for whoever won the last mission). Natalie and her partner, Wes, were frequent targets of everyone else because Wes has made a lot of enemies over the years.
Natalie chose to stick with him after she won the first elimination and continued to be a target as a result. The two were thrown into the elimination once again in the most recent episode, but Natalie didn't have to compete since it was a guy elimination day.
Who is Natalie's new partner on The Challenge?
Shockingly, Devin – previously a contestant on MTV's Are You The One? – took down Wes in the elimination round. Devin's partner, Nicole (previously on Real World: Skeletons), had to exit the game due to injury, so he was an easy target to throw into the elimination. It also made his decision a little easier when it came to who to pair up with since he didn't have to risk hurting his previous partner's feelings.
Devin opted not to team up with Natalie but instead infiltrated Team Cory and Tori. Devin and Tori have had some bad blood between them over the years and this should definitely make for some entertaining television.
Natalie, on the other hand, was paired with Cory by default, which will be a strong pair for sure. Cory is a seasoned Challenge veteran and he should be able to help Natalie. While I liked the pairing of Natalie and Wes, it was clear that as long as Natalie was paired with Wes, she was going to be a target. Hopefully, that won't be the case now that she's with Cory.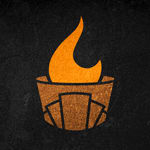 Want your voice heard? Join the Surviving Tribal team!
Write for us!
The Challenge returns with a new episode on Jan. 6.