Big Brother 19 episode 5: Survivor fan's newbie recap – Split up
After tonight's live eviction, this Survivor fan thinks Big Brother 19 has already peaked on all facets of gameplay, production interference and storylines.
Tonight felt like it should have happened a few times already, but technically, it was the very first live eviction ceremony of Big Brother 19. One of the oddities about this show is that with a live eviction tonight, the Candy Crush-themed Head of Household competition for Week 2 will take place almost immediately afterward on the live feeds, setting up CBS to edit down an HoH episode for Sunday evening.
With Megan self-evicting, Alex winning Power of Veto and Paul protecting himself with the Medallion of Power Pendant of Protection, Cody has had to put up five out of fifteen players on the eviction block in the first week, setting up for a house split on a decision of who to vote out. Here's how that panned out for him!
Cody, the Maverick
Cody clearly didn't know the extent of putting up Paul, and then Christmas, up for eviction. Elena, Jessica went to the Diary Room to decry his blindside, showing just how disruptive his play was. When Christmas came to Cody in the HoH Room and asked him why he reneged on his promise to get her to the jury, he was clearly flustered and had no answers. Paul continued to play the victim, stirring the pot and playing like a veteran.
It's so clear that Cody doesn't have a read on the house, especially since everyone had no idea what he planned and nobody can seem to trust him in the future. He's split up the majority alliance seemingly beyond repair, pretending his power move was to his benefit. In pure gameplay perspective, he sees the game like Cochran did at the merge, putting his heart on the line instead of his alliance.
Of course, that's about the very end of the comparisons between the two players, but the ability to pull the wool over an entire team's eyes like that shows Big Brother 19 isn't above that level of screwing over a team.
Break a leg!
It's become rapidly clear that anybody besides Alex who gets put up for eviction alongside Jillian becomes instantly cursed. Megan faced a strong emotional turmoil, causing her to leave for her own mental health purposes (all the best, Megan), Cameron was evicted on Day 1 before he could even lobby himself, Cody putting Paul up bit Cody in the butt with Paul's Pendant of Protection and Christmas immediately got hurt before tonight's eviction ceremony!
Dancing around one morning, she was on Jason's back, and as she rode him like a cowboy, they both fell, and she hurt her foot. Immediately, medical staff whisked her away to get an MRI and treatment to see the extent of her injuries. Fortunately, she wasn't pulled from the game, although a doctor will have to clear her for any future competitions. None of those planned will be altered to tailor to her.
Of course, this sets up a weird moment in Big Brother 19 where the majority alliance want to get rid of one of their own in order to tighten up their group, while parts of the minority alliance want to keep Christmas so she can sew distrust in the majority. Cody's self-exploding game is something unlike I've seen in Survivor, considering how early this game is.
Feelings; nothing more than feelings
Mark is fairly complex for someone that seems to be cast as the big muscly dude. He knows he did wrong by Christmas by avoiding her like the plague when she messed up her foot, and he externalizes his terrible behavior in a teary apology.
You can see it in his confessionals that he's torn on the vote, split between his emotions and his strict gameplay. The live feeds have shown Josh being the most wishy-washy this week, but instead of showing more of that today, CBS opted to show a more humane side of Mark to highlight a more personable side of Big Brother 19.
Due to the nature of the televised edit showing days-old content, the limit of an "Winners Edit" is extreme. However, it's clear that Mark is being set up to be one of the major personalities of Big Brother 19 going forward, as the blood on his hands is relatively light. His edit reminds me of something like Brad Culpepper from Survivor Game Changers, although we'll have to see if he pulls off late-game villainy here.
Who goes home tonight?
Like it's the Final Tribal Council, both possible evictions got the chance to make their pitch about why they should stay in Big Brother 19. Christmas reiterated that she was set to play a loyal game, implying in no uncertain words that Cody and Jessica screwed her. Meanwhile, one of the possible evictions, Jillian, finally got her first piece of screentime by stating she grew as a person in the past two weeks, and that there were no hard feelings if she was sent home.
With a final vote of 8-4, it ended up being Jillian being the first one sent home through a live eviction. Jessica, Jason, Ramses and Alex voted Christmas, Kevin, Matt, Raven, Paul, Dominique, Elena, Mark and Josh voted to evict Jillian. Jillian was clearly shocked, stating as much in the live (flavorless) post-game interview. America will now be voting for who should get the Ring of Replacement for Week 2 of play.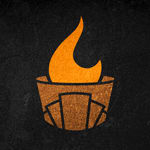 Want your voice heard? Join the Surviving Tribal team!
Write for us!
This also means that the Big Brother 19 house is down to 14 players, with likely a month's worth of evictions left before we get down to the jury stage. This sets up a lot more dynamic play in the weeks ahead before players have to start bunkering down and playing to the feelings of those inevitably heading home.
Final thoughts
This will probably be my last week of post-episode recaps of Big Brother 19. As a Survivor fan, I wanted to bridge the gap between the two shows and understand the comparisons of being in a house broadcasted 24/7 online to that of an island experience. What I ended up learning is that CBS is a lot more brazen in its guidance of determining who's safe than they ever were for Survivor Redemption Island or Caramoan.
Big Brother 19, if anything, has re-cemented my love for Survivor. This show proves that even if Game Changers throws in twists and turns around any corner, that plot-twist-heavy season has nothing on Big Brother, especially in a season as dynamic as one with the Temptation theme. It's exhausting to keep the day-to-day actions in mind, but it's also frustrating to not get the full picture by avoiding the live feeds.
Instead of Big Brother 19 recaps, starting next week, I will be recapping a re-watch of Survivor Gabon. Even there, what with its numerous tribe swaps and Exile Island, a cast bitterly divided against itself seems less mentally taxing than staying up to date with Big Brother.